Protecting Your Company from Identity Theft in Garden City
Identity theft is something that you need to take seriously. It's critical to protect your company, your employees, and your customers from exposing personal information that can be used against them. Just one data breach can expose your company and any company in Garden City to legal liabilities, kill your reputation, and put your customers at risk.
What is Identity Theft?
Identity thieves use information that can be used independently or with other information to identify or contact an individual and use their identity to buy anything from Yankee tickets to tickets to a Broadway musical.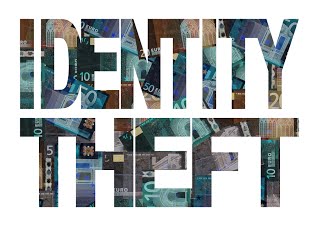 Businesses are required by law to do their best to protect individuals from identity theft. To do this, they have to take steps to identify and protect Personally Identifiable Information, or PII. Here are a few examples of what identity thieves are trying to get their hands on throughout Garden City:

Full name (if it's not a common name i.e. John Smith)
Home address
Email address
Driver's license number
Fingerprints
Face Recognition
Credit card numbers
Date of birth
Your online information, including:

Common logins
Screen names
Nicknames/handles
Social Media Sharing/Personal information
Just a few of pieces of personal information gives identity thieves the ability to use your identity against you- and leave you with a mess that takes years to clean up. Your company could accidentally leak PII a lot easier than one might think- one of the most common sources of information leaks happen when documents that were not disposed of properly get into the wrong hands.
That's why document management experts recommend creating and maintaining a document management and document destruction plan. Ensuring your documents are shredded properly and consistently is one of the easiest things to manage- with the right help.

Shred Your Documents Securely and Regularly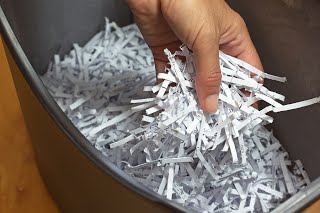 Implementing a shredding policy where certain documents are destroyed regularly can be effective- it can relieve your company of liability, and frees up office space as well.
There are several different shredding services that ensure your documents are shredded securely. You need to ensure that your files aren't just thrown away or misplaced. There's two ways we can help Garden City Businesses shred their documents: mobile shredding and offsite shredding.
Here's a quick definition of each, and some of the best reasons to use them.
Mobile Shredding is a shredding service that comes to you. A Garden City shredding company provides locked bins to your office, and you deposit any documents or files that you need to shred into the bins.
When you need to have documents shredded, that same company will schedule a time for a shredding truck to come to your office to shred your documents. They can travel to any business or residence throughout Garden City! Mobile shredding gives you more flexibility and makes it easier to shred documents without taking time out of a busy workday.
Here are some of benefits of mobile shredding for your company:
You can watch them shred your documents onsite
Mobile shredding ensures that critical documents never leave the premises intact. You witness your files being transported to the truck in locked bins and shredded right in front of you- there's no physical contact between the shredding contractor and your documents at any time.
You can easily schedule weekly, monthly, or quarterly shredding jobs
Shredding documents once or twice a year has its advantages, but shredding documents more often helps prevent legal liabilities and low-tech data breaches. A mobile shredding service schedules ongoing pickups to prevent the buildup of unsecured information.

You have items to shred that can be exchanged for cash
Coupons, unused or uncirculated checks, certificates, and other items that can be exchanged for cash, should be destroyed onsite. There's no reason to send anything that can be flipped for real money easily offsite- use a mobile shredding service to ensure that you never expose your company to a costly mistake.
Offsite Document Shredding is similar to mobile shredding- instead of shredding files onsite, a professional shredding company picks up your documents and transports them to be shredded in a Garden City shredding facility.
Offsite shredding minimizes the risk of a data breach and the chance of an employee theft that can compromise your business. All shredded documents are co-mingled with several other companies' documents, which virtually eliminates the chance your documents can be retrieved and re-assembled.
Since offsite shredding eliminates the cost of having a shredding truck come out to your location, you could end up saving $1 to $2 per box depending on location and provider you select. This service is usually best when companies have a large amount of documents to shred.

Which Garden City Shredding Service is Best for Me?
Mobile shredding and offsite shredding will give you a secure, reliable way to dispose of your documents. They both minimize the chance that your company and your customers will be a victim of corporate espionage, identity theft, or fraud.
No matter which service you choose, you're going to have a secure, easy-to-manage way to shred your documents no matter where you are in Garden City. To get Free, No-Obligation Quotes on Mobile or Offsite Shredding in Garden City today, fill out the form to the left, or give us a call at (516) 776-9272.